VHX
FOR STREAMING: After you have the movie pulled up on VHX go to the menu bar underneath the movie. Select your desired subtitle language by clicking the drop down arrow to the right of the word "Subtitle!"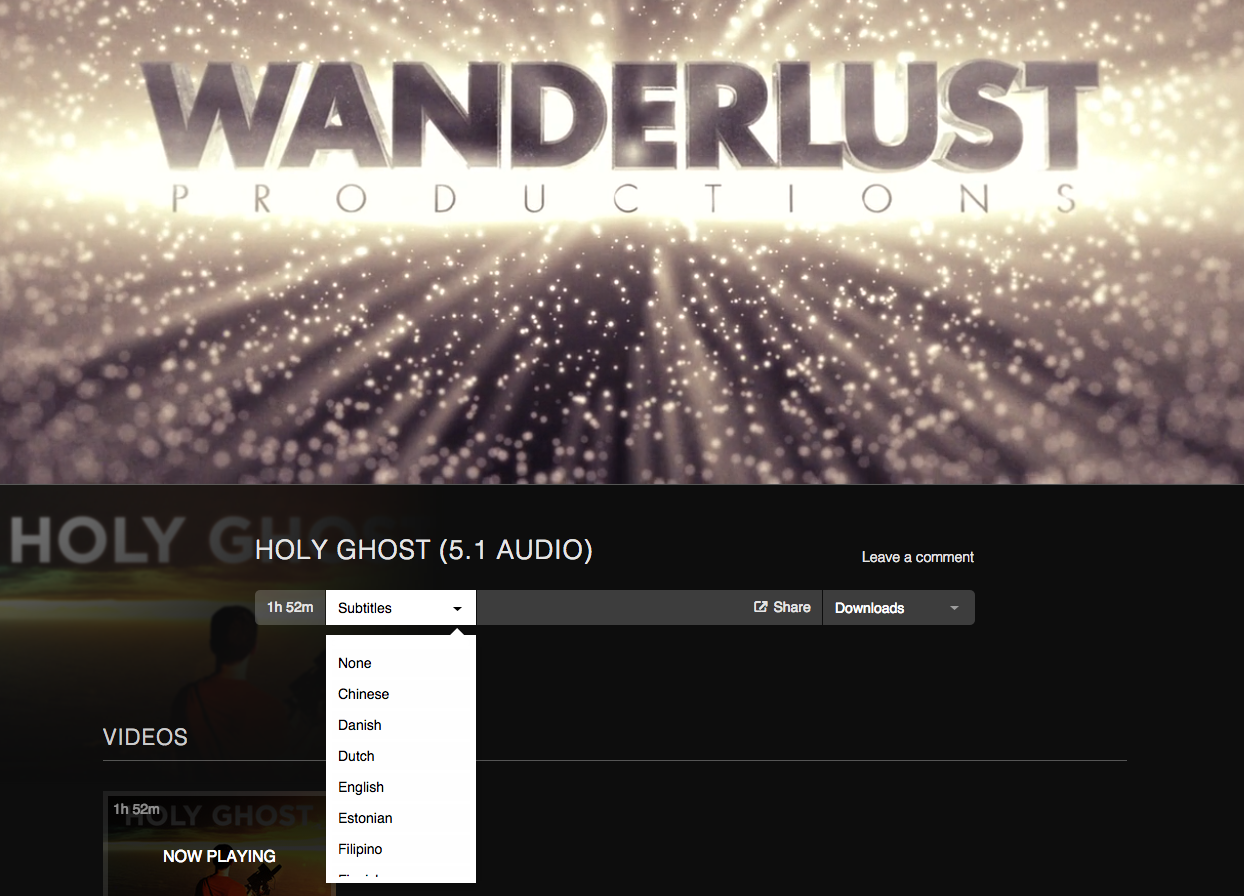 FOR DOWNLOADING: Visit the video page in your VHX library. Click the "Subtitle Downloads" dropdown button. Click which language you want to download, and the SRT will begin downloading to your computer. You can then use a video player (Quicktime Player or KMP Player) to play back the subtitle file with the downloaded video file.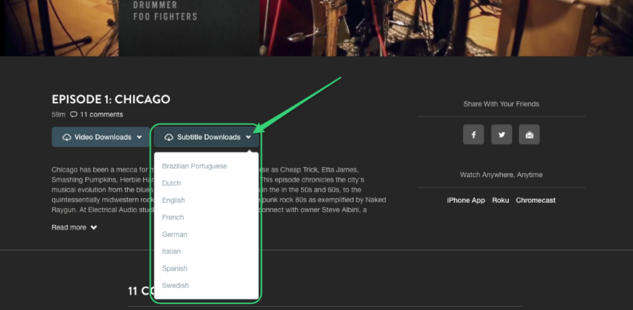 HOSTING A SHOWING
FOR DOWNLOADING: You will need to install Quicktime Player on your computer to play these files. Once you have the file opened in Quicktime, Select "View" then "Subtitles" in the menu bar to select your desired language. If for some reason Quicktime Player doesn't work for you, please try KMP player!